State Champions Payton Glenn, Jack McCoy, Chase Pierce, and Pete Gwinn in the 3200 meter relay with a time of 8:32. Congratulations young men!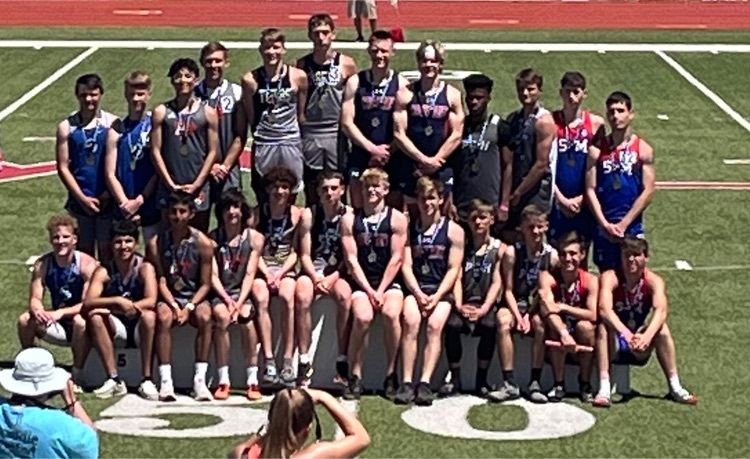 Congratulations to Jason Adkisson on getting 4th place in Pole Vault at State!

There will be a honk out for the athletes who are competing at the state track meet tomorrow, Friday, May 6th at the Tanks as you leave Helena. The bus is leaving the HS at 6:30 am so be ready to cheer them out of town by 6:25 am.

Congratulations to Colten Lormand for being selected as an 8-man All-Star! Colten was originally selected as an alternate but was just informed that he has been selected and will play in the game. Colten will play alongside Jamathan Pippin, Ethan Jenlink, and Cade Severin at the 8-man All Star game on June 18 at NEO in Miami. Congratulations to Colten and his Tiger teammates for this honor!

We would like to celebrate two of our seniors and their decisions to continue their activities after high school. On Monday, May 9 at 10:00am we will hold a signing ceremony to recognize both Jacob Diller and Hayli Watkins. Jacob will be continuing his shotgun shooting career at Lindenwood University. Hayli will be continuing her cheerleading career at NWOSU. Please join us in the HS Auditorium to show how proud we are of these students. There will be a reception for friends and families following the ceremony.

The State track meet is Friday, May 6th and Saturday, May 7th at Western Heights High School in OKC. The stadium is located at 8201 SW 44th St. OKC, OK 73179. Tickets will need to be purchased at the gate for $13.00 or through the Go Fan link listed below for $11.50 a ticket. Congratulations and GOOD LUCK to all of our Tiger athletes who are competing this weekend! Go Tigers, TAKE STATE!
https://gofan.co/app/events/595761?schoolId=OSSAA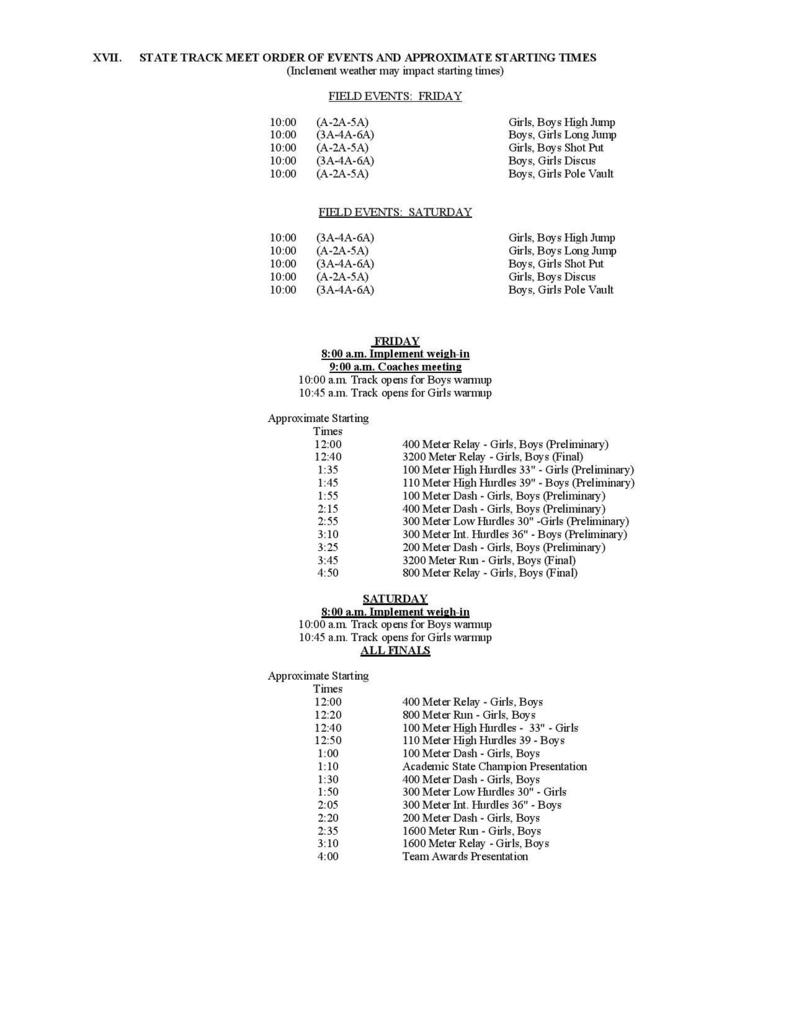 We are so happy for the rain we have received and for the possibility of more this week that we have decided to push back the elementary water fun day that was originally scheduled for tomorrow, May 5th. Water Fun Day will now be Wednesday, May 11th! Notes will come home today.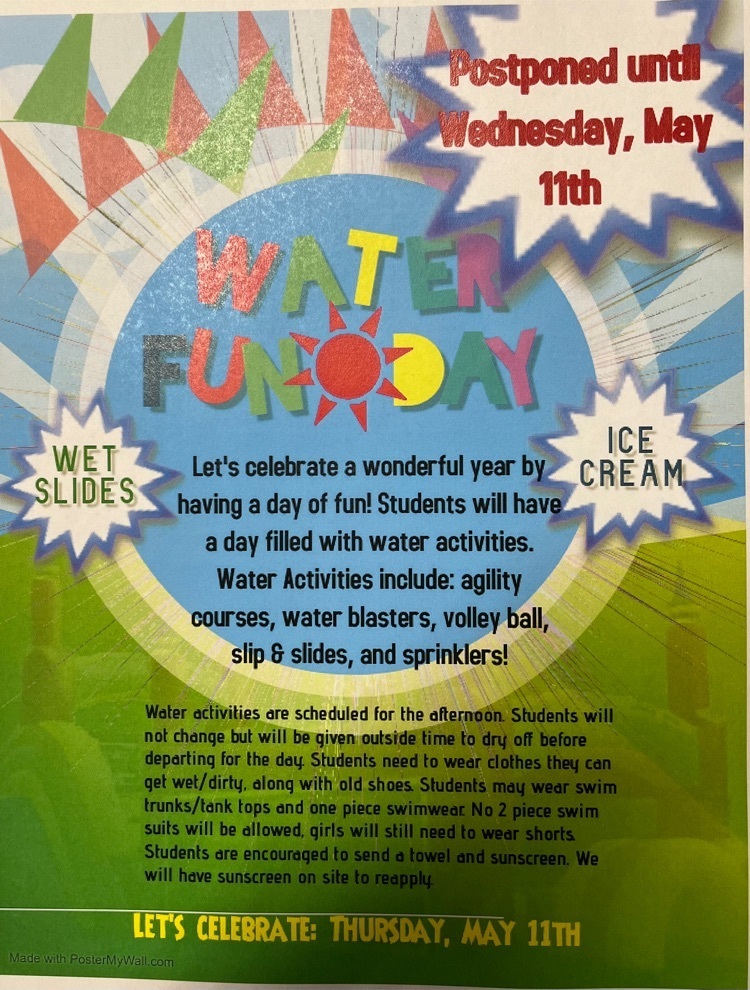 The High School would like to thank Curtis Johnson, Justin Morrison, Levi Johnson, Logan Reinhart, and Mr. Pierce for volunteering their time today to teach some basic life skills. Students in 10th-12th grade were taught how to jump start a vehicle, check the oil, change a tire, seat belt safety, and why not to text while driving.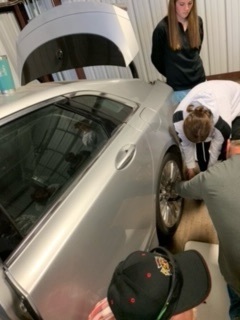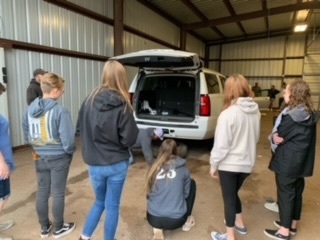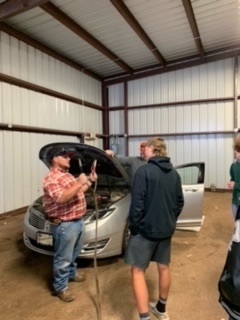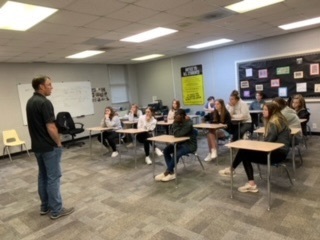 Congratulations to our boys HS track team on winning their Regional meet on Saturday. Attached is a list of athletes who medaled in their events. Also, congratulations to all the athletes that competed this season and at Regionals. The State meet is scheduled for Friday, May 6th and Saturday, May 7th in Oklahoma City at Western Heights High School. Please come and support our Tigers!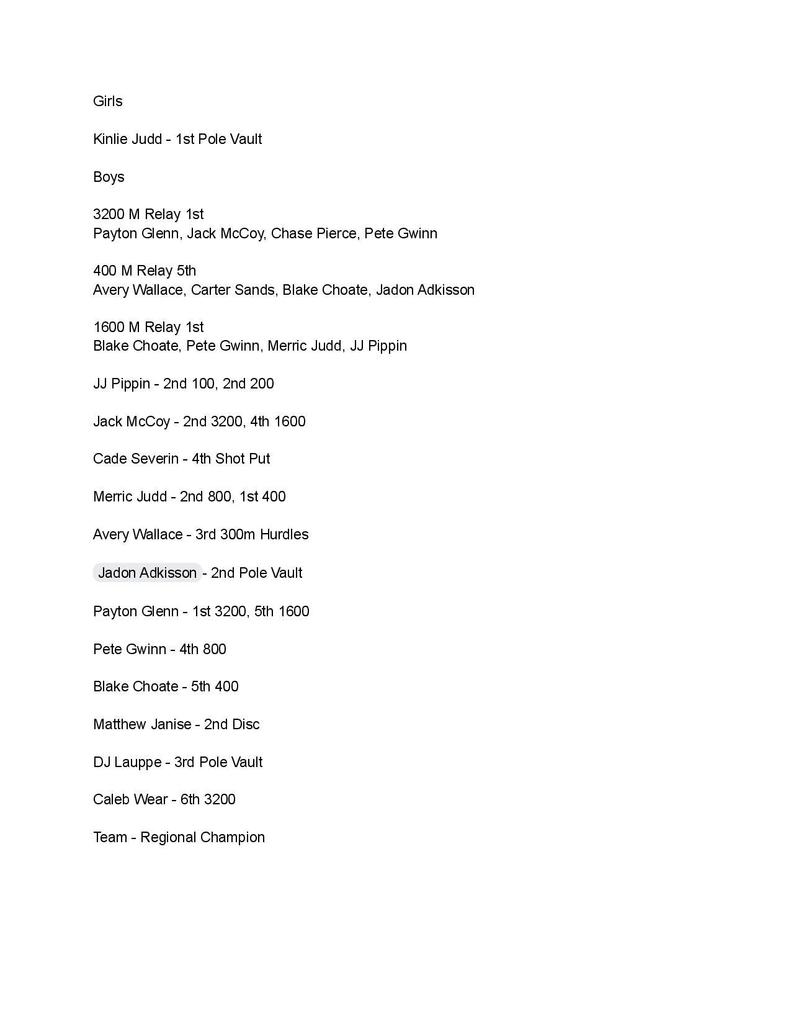 The elementary track meet is still on as scheduled.

As a reminder, JH/HS will release after lunch for the elementary field day tomorrow. Any bus riders will be transported to Jet for the field day. Routes will run from Jet. In the event the field day is canceled due to weather, there will be no early release and routes will run like always.

Seniors will be visiting the elementary tomorrow, (Monday). Don't forget your cap and gown!

Order of events for the Regional track meet at Cherokee tomorrow, Saturday, April 30th. Go Tigers!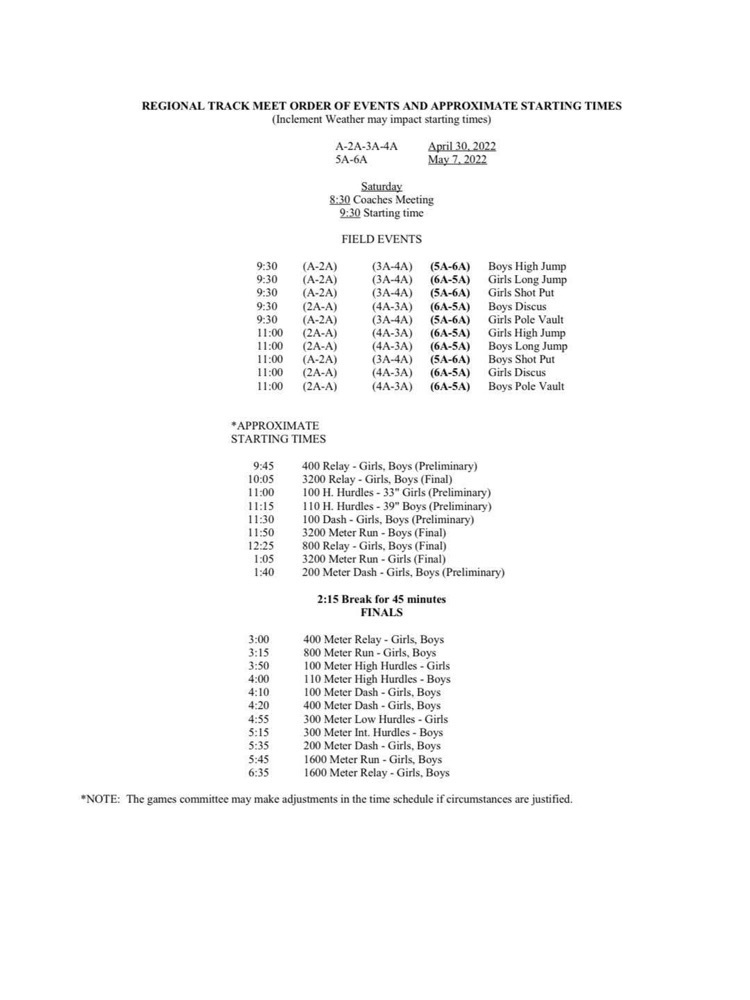 Game 2 at Leedey has ended. Next game will start about 30 minutes behind schedule and will be followed by Timberlake's second game.

Timberlake lost their first regional baseball game against Leedey. Scheduled start time for game 2 is 8:30 pm but they are slightly ahead of schedule and will start early if games ahead finish early. There will be a schedule update on the live feed at the conclusion of the current game.

The JH/HS is still collecting supplies for our local fire departments and EMS service. Please encourage your student to bring items from the list. If you do not have students at the JH/HS but would like to donate, please bring supplies to the office. Let's show our first responders how much they are appreciated!

In an effort to accommodate siblings of elementary students and teachers who have kids at the elementary, the JH/HS (7-12) will be releasing after lunch on Monday, May 2. Walkers and drivers will be allowed to leave once lunch is over. Bus riders or any students needing to get to Jet will be transported by bus. Buses will load and leave from Jet once the field day concludes.

JH/HS End of year tailgate lunch May 9th. Grades 7, 9, 11 - bring salads; 8, 10, 12 - bring desserts.

HS baseball regional games in Leedey have been pushed back 2 hrs today due to rain. We will now play at 1:00 pm.

Order of events for the track meet at Cherokee on Tuesday, May 3rd.