Congratulations to our boys basketball team on winning their first round of Districts. They will face Balko tomorrow night at 8:00 pm. Dress like a "hillbilly" and come support our Tigers!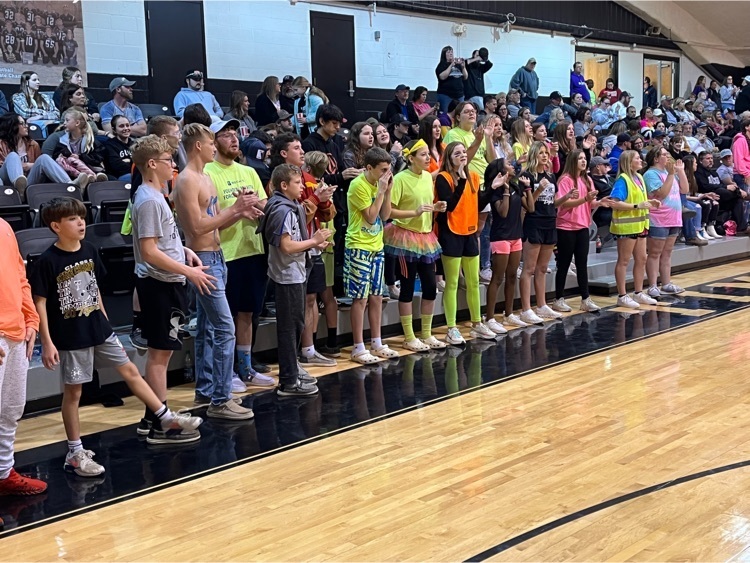 Dress up days for Districts: Thursday 2/10 - American Pride - wear red, white and blue and cheer on the girls at 6:30. Friday 2/11 - Neon - wear bright colors and come cheer on the boys at 6:30.

Timberlake Senior Athletes were honored in between the homecoming basketball games. Those honored were: Cade Severin, Colten Lormand, Stephan Harwell, Jacob Diller, Hayli Watkins, Jack McCoy, JJ Pippin, McKenna Mach.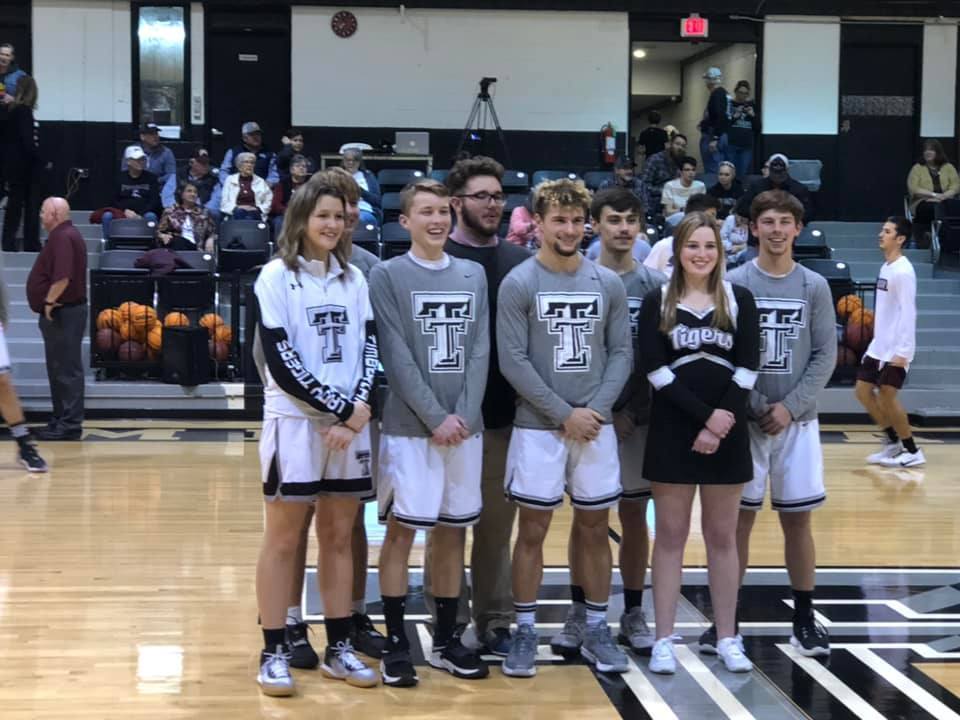 Following the basketball homecoming ceremonies, 8 Man All Star Jackets were presented to Cade Severin, Ethan Jenlink, and JJ Pippin. A State Championship Banner was also presented to the Timberlake Football Team sponsored by Skordle and Diesselhorst Sports and Orthopedics.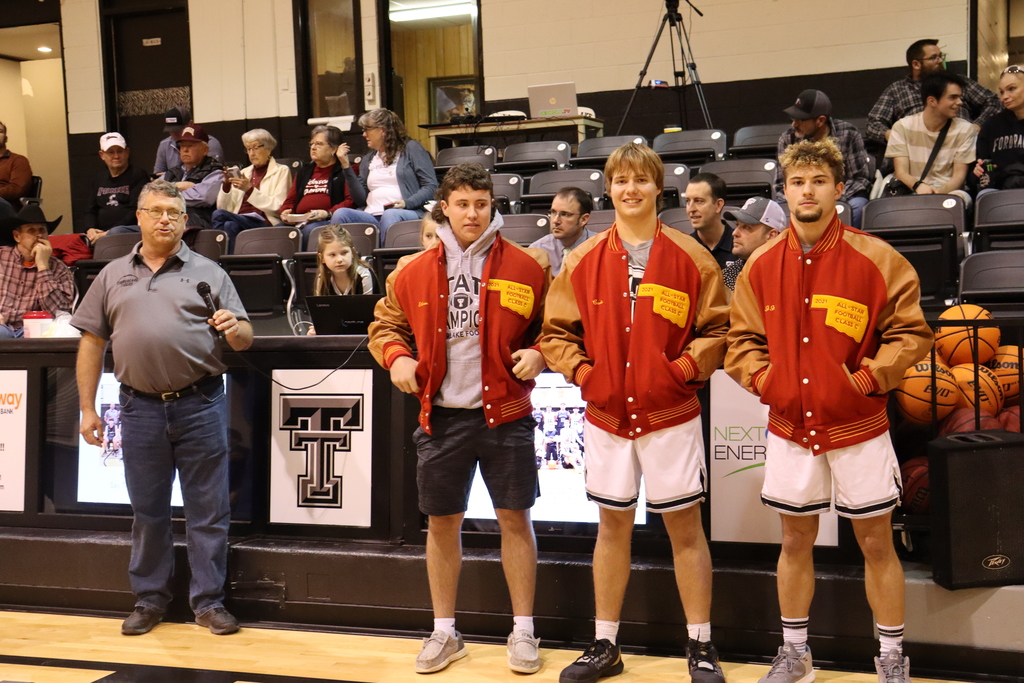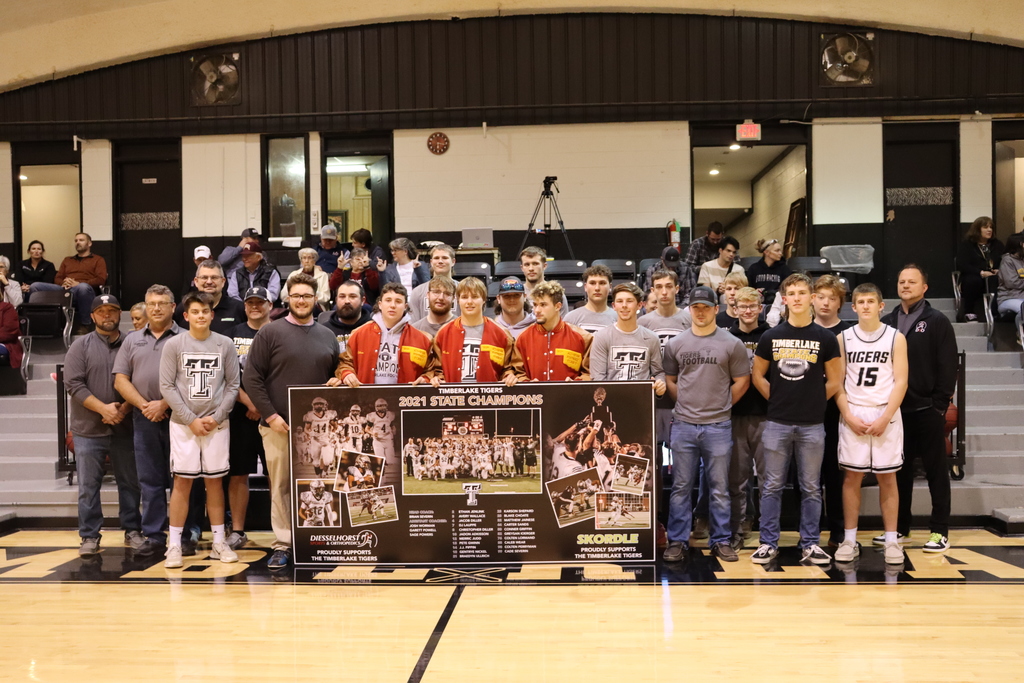 Timberlake Basketball Homecoming was held on Tuesday, February 9. Hayli Watkins was crowned Homecoming Queen and JJ Pippin was crowned King. The Flower Girl was Myleigh Hunter and the Crown Bearer was Cy Wallace. Other King Candidates were Jacob Diller and Jack McCoy. Attendants were: Freshman--Kayla Cotton & Gentrye Nickel. Sophomore: Chase Pierce. Junior: Kinlie Judd & Avery Wallace.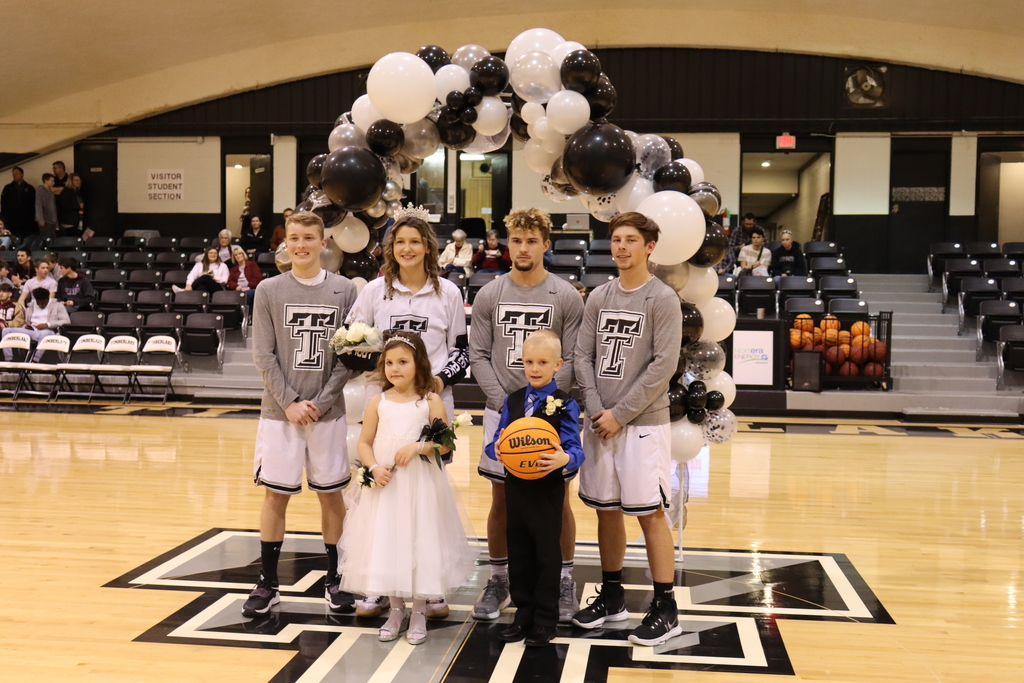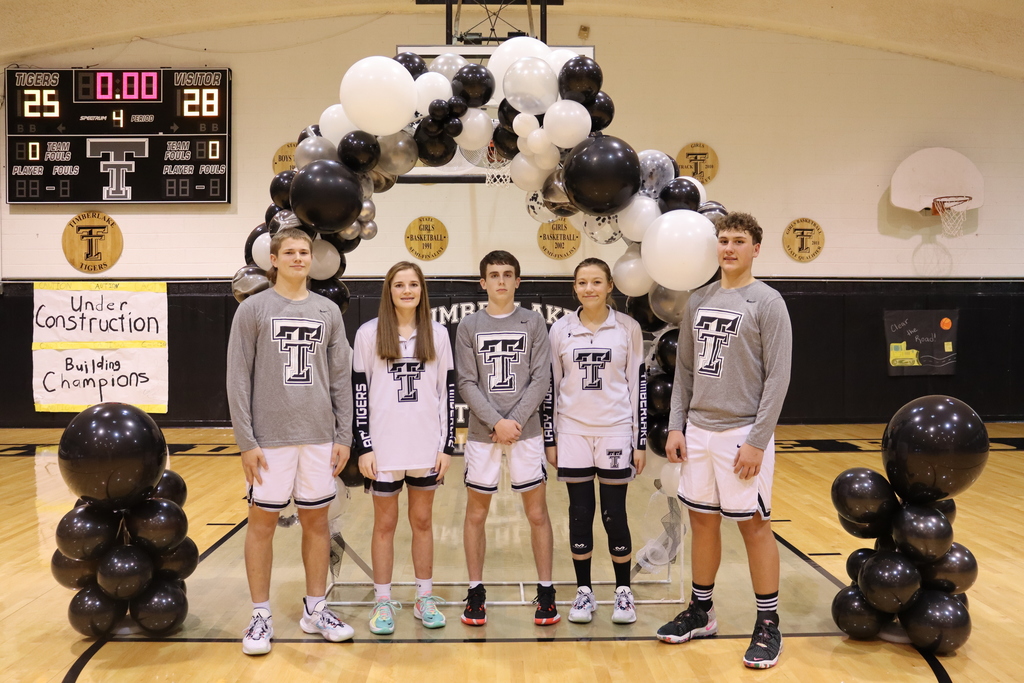 Timberlake Schools honored Ethan Jenlink and Jamathan Pippin with a signing day ceremony on Tuesday, February 8. Ethan plans to attend Southwestern College in Winfield, KS, and JJ is headed to Northeastern Oklahoma A&M where he will play for Timberlake Alum, Zach Crissup.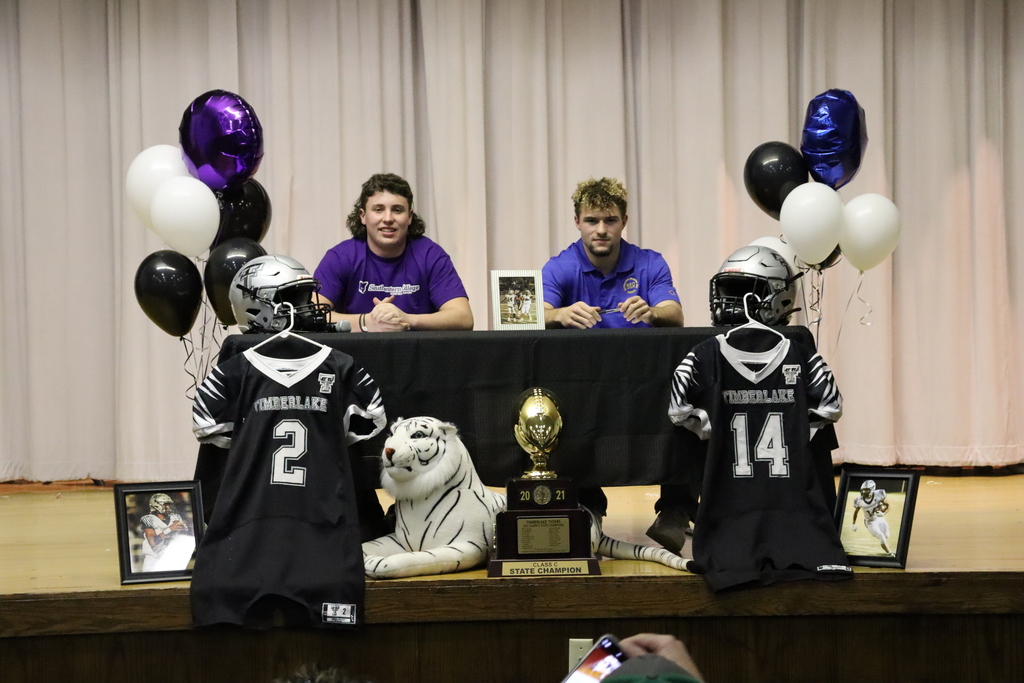 Timberlake will be hosting a Class B District Tournament on Thursday, February 10, Friday, February 11, and Saturday, February 12. Girls games will be played on Thursday, Boys games on Friday, and Championship games on Saturday. Tickets will be available online through GoFan for $7 (plus $1.35 service charge) or at the gate for $10 ($3 goes to host school). The link to order tickets online is listed below. Online Tickets Girls Balko vs Timberlake - Thursday 6:30 Burlington vs Medford - Thursday 8:00 Boys Medford vs Timberlake - Friday 6:30 Burlington vs Balko - Friday 8:00 Championships Girls Championship - Saturday 6:30 Boys Championship - Saturday 8:00 Team listed first will sit on the west side of the gym and the team listed second will sit on the east side of the gym. Student sections will be marked on the respective sides. Games will be broadcast by CTB sports on 107.1 FM, KNID. Timberlake games will be streamed on Timberlaketigers.tv.

Free Summer Academies for students entering 8th-12th grade.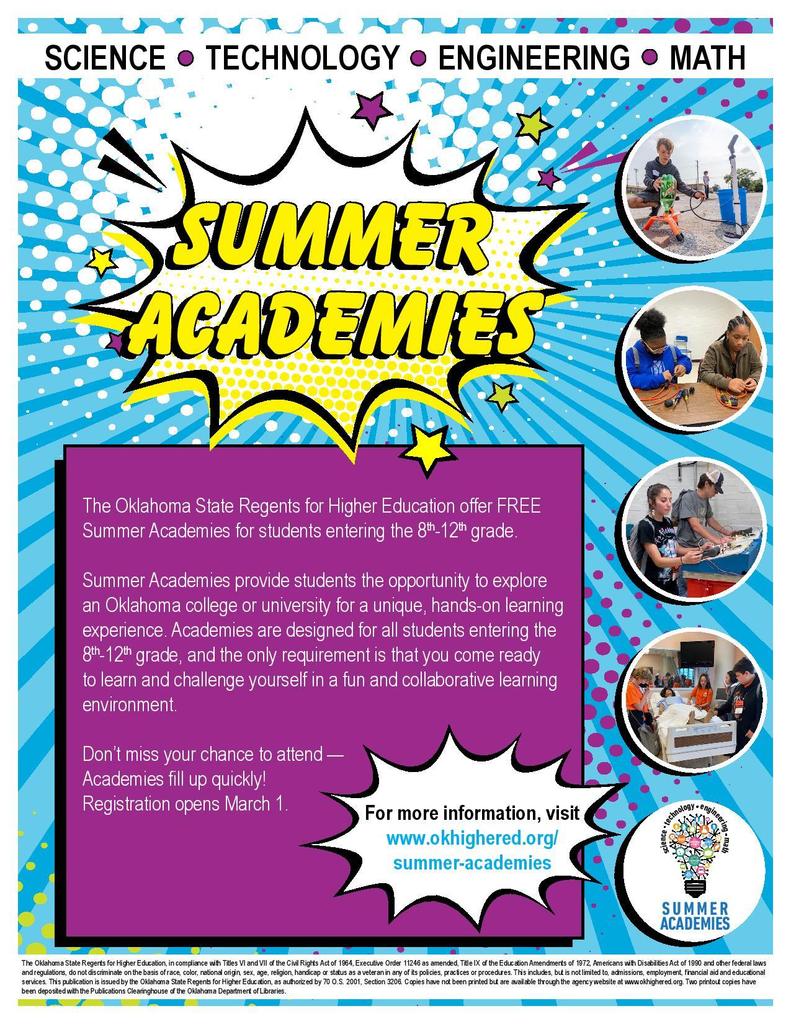 Tomorrow, Tuesday, February 8th will be a day filled with recognition of our outstanding student athletes. Here is a reminder of all that is taking place. Please come out and support those being recognized. Signing Day Ceremony 2:00 in HS Auditorium for Ethan Jenlink and Jamathan Pippin. Homecoming Pictures 5:45 Homecoming Coronation 6:00 8 man All-Star Jacket Presentation 6:15 Sr. Night - between girls and boys game

Basketball games for tomorrow will be played with junior high games beginning at 1:00 pm. Homecoming ceremonies are being moved to Tuesday at 5:45 with senior night taking place between games. Junior high games against Waynoka have been rescheduled for 4:00 on Monday at Helena.

Basketball games have been canceled for tonight. We hope to make a final decision on tomorrow's games this evening.

The Valentine treat fundraiser that was due today has been extended to Monday, February 7th.

Timberlake Schools will be closed on Friday, February 4th due to hazardous roads. As planned, this will not be a virtual day. It is unlikely homecoming will take place, but that decision will be made final by noon tomorrow based on road conditions. Be safe and have a great weekend.

Congratulations to Ethan Jenlink and Jamathan Pippin for signing to play football at the next level. With today being National Signing Day we wanted to share the graphics their future Colleges released today. Congratulations young men, we can't wait to celebrate you on Tuesday, February 8th when you officially sign your letters in front of your family and friends. Ethan is headed to Southwestern College in Winfield, Kansas. JJ is headed to Northeastern Oklahoma A & M College in Miami, OK where he will play for Timberlake Alum, Zach Crissup.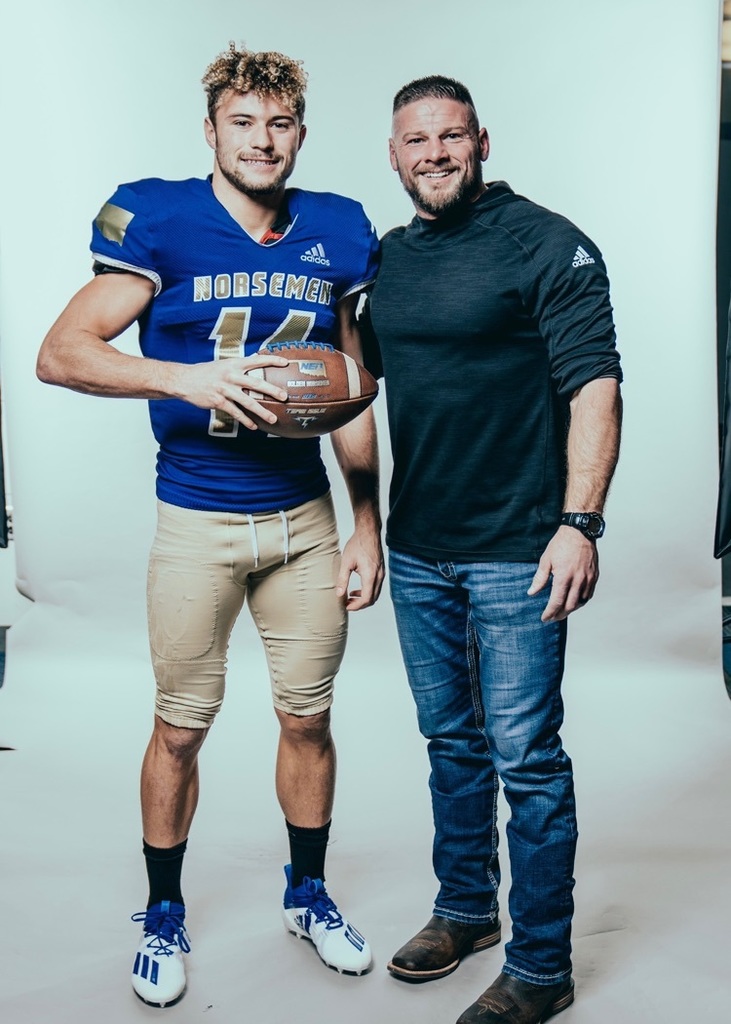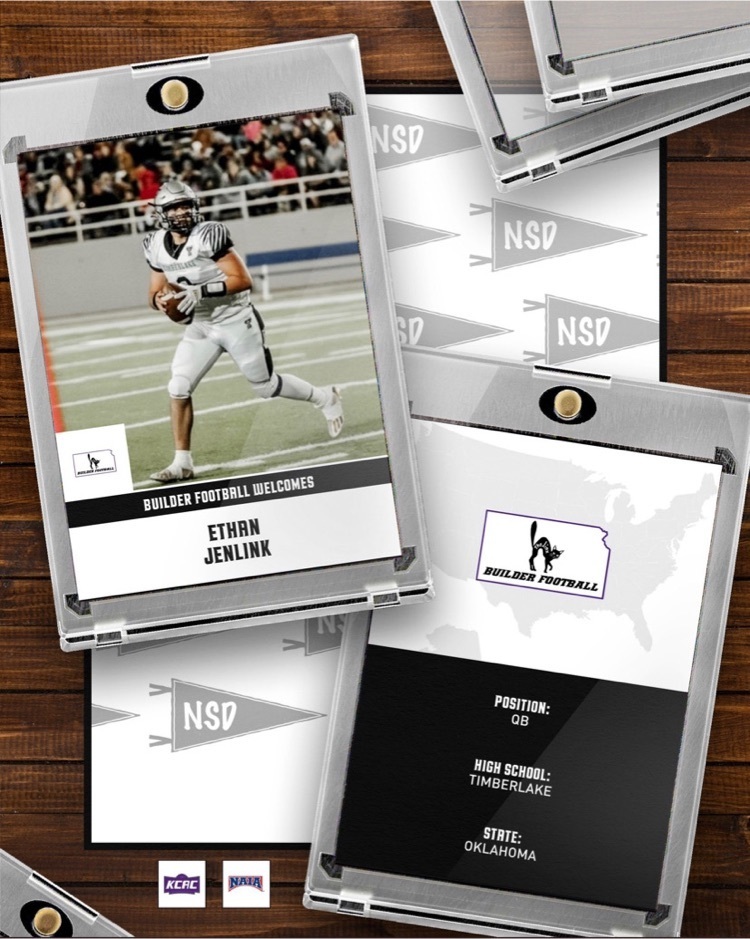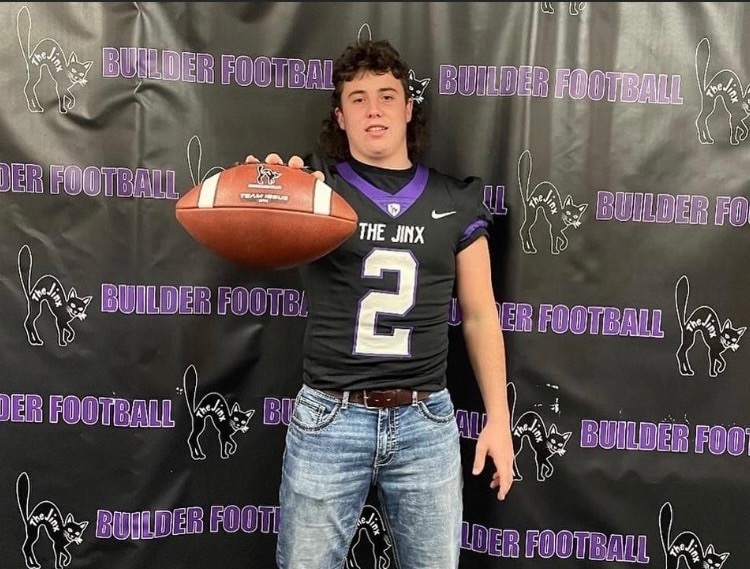 Timberlake Schools will be taking another virtual day on February 3rd due to hazardous roads. Facilities will be closed and all activities are also canceled for Thursday.

The signing ceremony originally scheduled for Wednesday, February 2nd will be moved to Tuesday, February 8th at 2:00 pm in the HS auditorium.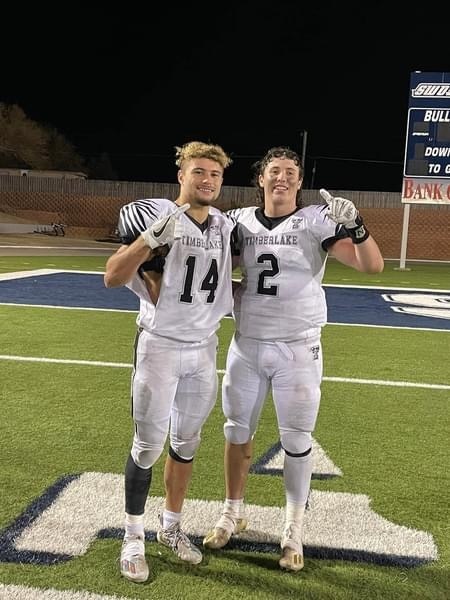 Timberlake Schools will be closing campus and taking a virtual day on Wednesday, February 2nd due to incoming weather. Teachers have sent work home with students. Completing this work and turning it in on Thursday will allow them to be counted present for the Wednesday virtual day. All activities are also cancelled for Wednesday.

This is a test page for the new Apptegy push notification system. You should receive this as a text message, voice call, and notification through the Timberlake app if you have it. More information about this program is attached in the feed. If you have not already done so, please download the Timberlake app on your android or apple devices and contact the school if you do not receive this as a voice or text notification. This will be the only form of communication from the school if there are changes later in the week due to weather so please notify the school asap if there are issues.

This note will be given to teachers today.

Congratulations to our Star Students for the character trait of Optimism. Pre-K - Annie Curry, 1st Grade - Danielle Redman, 2nd Grade - Ali Dayton, 3rd Grade - Layne Meyer, 4th Grade - Ethan Dayton, 5th Grade - Nicolas Williams, 6th Grade - Jae'Lyn Pickering